UAE: Living large in the oil-rich Gulf
5/10/12  www2.macleans.ca
Several middle eastern nations have an obesity problem worse than the U.S.'s
Shawn Baldwin/Corbis
Can it! Soda studies cite stronger link to obesity
24/9/12  uk.reuters.com
(Reuters) – As Americans debate what is most to blame for the nation's obesity epidemic, researchers say they have the strongest evidence yet that sugary drinks play a leading role and that eliminating them would, more than any other single step, make a huge difference.
The UAE needs to get the message: eat fat and lighten up
16/9/12  www.thenational.ae
By Rachel Lewis
The UAE ranks as the fifth fattest nation in the world, according to a recent study published by the BMC Public Health journal this year. While many factors are to blame, including lack of exercise, education and awareness, it's apparent that the message of eating good fat, to shift stubborn fat, isn't getting through.
Sleepy brains drawn to junk food – Research
10/6/12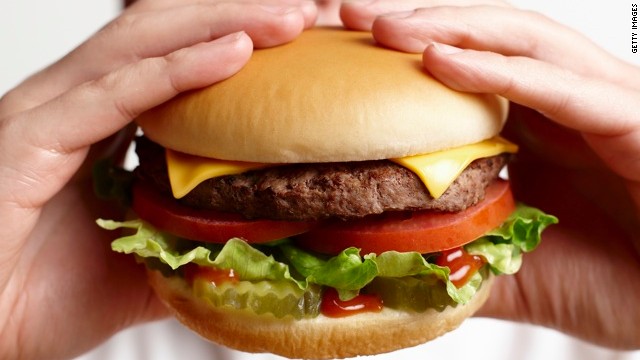 As any college student or shift worker will tell you, staying up all night or even just skimping on sleep can lead a person to seek out satisfying, calorie-packed foods.
Kids don't eat less when serving themselves – study
9/6/12  uk.reuters.com
 By Kerry Grens
NEW YORK – Allowing pre-schoolers to help themselves to food is thought to teach kids healthy eating habits like portion control, but a new study finds that children eat just as much at self-served meals as they do when food is plated for them.
UAE: Qatar is obesity capital of the world: Report
15/4/12 www.thehindubusinessline.com
With over half of its population overweight, the world's wealthiest country Qatar is the obesity capital of the world.
The Richest, Fattest Nation on Earth (It's Not the United States)
16/11/11  www.theatlantic.com
With maids, nannies, and cooks, many Qataris sit in their air-conditioned villas all day getting fatter and ignoring serious health problems
Qatar is a tiny country with a big problem.
UK: Parents offered advice on exercise for under-5s
10/7/11
By Dominic HughesHealth correspondent, BBC News
There are fears that many children are not getting enough exercise.For the first time government health experts are issuing advice to parents on exercise for children under five.
Report: Obesity Rates Continue to Climb in U.S.
11/7/11 ohsonline.com
Twelve states now have obesity rates above 30 percent. Four years ago, only one state was above 30 percent.
US: Study: Fast Food Near School Not Obesity Risk for Teens
17/6/11 www.medpagetoday.com
By Kristina Fiore (Reviewed by Zalman S. Agus, MD; Emeritus Professor, University of Pennsylvania School of Medicine and
Dorothy Caputo, MA, RN, BC-ADM, CDE, Nurse Planner)
Contrary to prior research, having Mickey D. or Papa John as neighbors did not increase the likelihood of adolescent obesity, researchers found.
Is a spoon full of sugar toxic?
16/5/11 http://www.globalnews.ca
By Laura Casey, Contra Costa Times: Published 13/5/11
Supporting the thesis that sugar is nothing short of "poison," Dr. Robert Lustig has clearly has hit a nerve.
Photo Credit: Stock Image, ThinkStock
UK clinical obesity levels rise 10-fold over 10 years.
25/2/11 news.carrentals.co.uk – by Andrew Roberts
Official figures reveal a ten-fold increase since 2001 in the number of Britons who are clinically obese and require treatment to lose weight.
Lorem ipsum dolor sit amet, consectetuer adipiscing elit. Cras iaculis. » read more
Lorem ipsum dolor sit amet, consectetuer adipiscing elit. Cras iaculis. » read more
Recent Articles
ADVERTISING HERE