Source-Omega Offers Best Supplement Contract Pricing Worldwide for Vegetarian Algae Oil Omega-3 Softgel
27/2/12
Chapel Hill, NC, February 26, 2012 –(
PR.com
)– Source-Omega LLC is a leading contract manufacturing company in algae oil omega-3s. The company announced today it is offering its best pricing for Schizochytrium algae oil for 200 mg DHA and 300 mg DHA in a vegetarian softgel.
Source-Omega Advocates Algae Oil for Diabetics in India, China and the USA in New Publication
18/11/11
Source-Omega, a finished products manufacturer and educational marketing company, announced today their new peer-reviewed publication titled "A Substitute for Fish Oil: Qualifying Algae Oil Omega-3s as a Medical Food," written by Dr Scott D. Doughman, PhD, CEO and Chief Scientific Officer.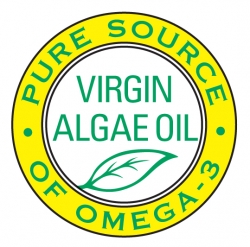 Chapel Hill, NC, November 14, 2011 –(
PR.com
)– The 
Source-Omega
company's invited manuscript was accepted after independent international peer review. It is published as an academic chapter in the book Environmental Pollution: Ecology and Human Health, published by Narosa (India) [
http://www.narosa.com/books_display.asp?catgcode=978-81-8487-112-8
].Source-Omega maintains its R&D is always expanding and touts its public health research focus. They are seeking to identify the largest populations with the greatest omega-3 need.
Doughman's collaborations with senior medical and scientific experts in India helped define trends in onset correlated with urbanization and modern dietary changes. He pointed out the greatest incidence of type-2-diabetes occurs in India, China and the USA, respectively (1).
Lorem ipsum dolor sit amet, consectetuer adipiscing elit. Cras iaculis. » read more
Lorem ipsum dolor sit amet, consectetuer adipiscing elit. Cras iaculis. » read more
Recent Articles
ADVERTISING HERE