6/6/12  www.itv.com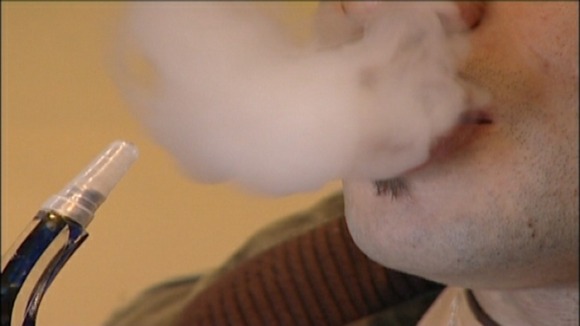 A campaign has been launched to highlight the dangers of shisha smoking as its popularity increases in Birmingham.
The NHS is working in partnership with Birmingham City Council to tackle the increase in the number of people smoking shisha pipes.
For the first time a Shisha awareness campaign will be shown in selected cinemas across Birmingham.
The aim of the campaign is to enable people to make an informed decision about smoking shisha and the health risks involved.
"'Shisha' smoking – or hubble bubble – is becoming increasingly popular in student areas and is seen as an accepted social past time for young people in Birmingham. The tobacco is often sweetened and flavoured; therefore it is easy to understand why many people are under the impression that it is less harmful than smoking traditional cigarettes. The flavourings and sweeteners only disguise the harmful ingredients of tobacco in shisha. Furthermore, the charcoal – and the smoke it gives off- contain additional chemicals and toxins."
– JOHN DENLEY, PUBLIC HEALTH CONSULTANT FOR THE NHS IN BIRMINGHAM
There are currently 15 known shisha premises in Birmingham, rising from just three since the smoking ban was introduced in 2007.
It is hoped the campaign will also quash myth's that smoking shisha is a healthy alternative to smoking, or that herbal shisha is a safe alternative to shisha, which still contains harmful substances such as carbon monoxide.
Birmingham NHS say that, to date no herbal shisha has been found in Birmingham which does not contain tobacco.
In a recent survey conducted by the British Heart Foundation only 43% of adults knew that Shisha contained cigarette tobacco.
"This is incredibly harmful to people's health. It is a shocking fact that smoking a

shisha pipe for just one hour is equal to smoking 100 cigarettes. So we need to raise

awareness now."
– CABINET MEMBER FOR HEALTH AND WELLBEING, CLLR STEVE BEDSER
http://www.itv.com/news/central/2012-05-28/shisha-warning-hits-the-big-screen/