25/11/11  www.theglobeandmail.com
By Paul Taylor
Is it safe to eat canned foods?
That's a question worth asking after a new study found a huge spike in urinary levels of the chemical bisphenol A – commonly known as BPA – in a group of volunteers who ate canned vegetable soup for several days. BPA, which has been linked to a variety of health disorders, is used in the lining of many food and beverage cans.
22/11/11
The Food Standards Agency (FSA) has today launched a new campaign reminding people to wash raw vegetables to help minimise the risk of food poisoning.
16/11/11  www.theatlantic.com
With maids, nannies, and cooks, many Qataris sit in their air-conditioned villas all day getting fatter and ignoring serious health problems
Qatar is a tiny country with a big problem.
18/11/11
Source-Omega, a finished products manufacturer and educational marketing company, announced today their new peer-reviewed publication titled "A Substitute for Fish Oil: Qualifying Algae Oil Omega-3s as a Medical Food," written by Dr Scott D. Doughman, PhD, CEO and Chief Scientific Officer.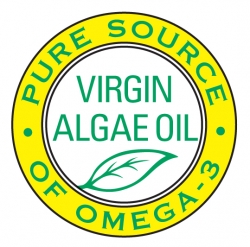 Chapel Hill, NC, November 14, 2011 –(
PR.com
)– The 
Source-Omega
company's invited manuscript was accepted after independent international peer review. It is published as an academic chapter in the book Environmental Pollution: Ecology and Human Health, published by Narosa (India) [
http://www.narosa.com/books_display.asp?catgcode=978-81-8487-112-8
].Source-Omega maintains its R&D is always expanding and touts its public health research focus. They are seeking to identify the largest populations with the greatest omega-3 need.
Doughman's collaborations with senior medical and scientific experts in India helped define trends in onset correlated with urbanization and modern dietary changes. He pointed out the greatest incidence of type-2-diabetes occurs in India, China and the USA, respectively (1).
14/11/11  www.telegraph.co.uk
The manufacturer of a Loyd Grossman curry sauce that has left two people in Scotland seriously ill with botulism is examining whether the food became contaminated during a 300 mile journey.
12/11/11   www.food.gov.uk
Health Protection Scotland has today issued a statement urging people to be aware of the symptoms of botulism. This follows the news that two members of the same family who are suspected of having the illness have been hospitalised.
4/11/11
(Reuters Health) – Women who don't exercise or who are overweight are slightly more likely to be hospitalized for a common disorder of the large intestine called diverticular disease.
1/11/11
By Rajini VaidyanathanBBC News, Mumbai
India has long battled with malnutrition but rising incomes and changing diets have meant obesity and diabetes are growing problems too, challenging the long-held notion that a paunch is an indication of health.
Scholars, Experts, Consultants, Specialists and Environmental Health Offices ready to help you. » read more
The official behalal publication to accompany this website.» read more
Recent Articles